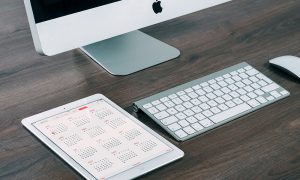 Interesting or inspiring articles (perhaps a bit of both) …
Each week, we share links to a few interesting or inspiring articles we've come across during the previous week. They're meant to stir your thinking about marketing, communication and graphic design for positive change as well as conscious capitalism and the socially conscious movement.
Corporate social responsibility
There is a lot happening in the world of corporate social responsibility, or CSR, including questions about its meaning and what its future strategic focus should be. This is an interesting article that addresses some of those questions and presents the idea that CSR should begin to have more of a human focus and less of a corporate one.
Marketing
If you haven't read any books by, or yet discovered the work of, Seth Godin, I recommend you have a look at his thought-provoking work. Here's a succinct clip on what it means to be a remarkable marketer. Generosity is the main element to being remarkable (apply that generously and you might get paid for your effort). I wrote a blog post recently about how and why organizations should aim to be remarkable: Sh!… Your Customers are Probably Listening.
Social media
Here's an interesting article covering a new development in the world of technology and digital tools. The article focuses on the lowly calendar software that most of us use. Is it to become the next big thing in social media applications? As communicators, this is a development we need to keep tabs on, I think; there are many applications for internal and external communications.
Content marketing
If you're working on business-to-business communication and wonder what sort of content marketing is a good choice for different stages of the marketing process, this infographic may be a helpful resource.
The lowly calendar on everyone's smartphones may be the next big thing for communicators to add to their toolbox, both for internal and external communications. This image spoke to that new digital development (and we love anything Apple). The image is from Pixabay.com