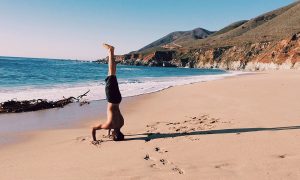 Interesting or inspiring articles (perhaps a bit of both)…We hope these posts stir your thinking about marketing, communication and graphic design; for organizational communication focused on purpose; as well as conscious capitalism and the conscious marketing movement.
Writing
Articles about reading always get our attention because you really can become a better writer by reading more. This article didn't disappoint. It features one of our favourite books: The Power of Introverts in a World That Can't Stop Talking and I came away with more books to add to my reading list.
Brand
We've recently finished reading Edelman's Digital Trends report for 2018 and while not all of the topics may apply to all businesses, there's some great information on what may be coming down the pipe involving technologies like AI, e-commerce and virtual reality. It's a relatively quick read and is partitioned into chapters, so it's easy to pick topics that you may find interesting and forget the rest. 

Employee engagement
Here's an article with a great reminder as to why face-to-face communication is one of the most effective ways of communicating in business. The next time you need to send an email with a long explanation, share important information with your team or encourage innovation or creativity, try face-to-face communication… you may be surprised by the results!
Creativity
We all have moments where we wish that next great idea would blossom in our mind. Sometimes writer's block can be overwhelming. Here's a great article on why situations like that may happen and how to overcome them. It's a quick read.
Content marketing
Content marketing is labour intensive; you've probably realized that by now. Producing high-quality content that catches your stakeholder's attention, while difficult, is not impossible. The key is to produce material that is matched to your organization's purpose. This article has some great tips on how to build high-quality, high-performing content.
Thank you to our fellow communication professionals for sharing some of these articles. We liked this image of a guy on a beach doing a handstand to illustrate the power in changing your perspective now and again. The photo is from StockSnap on Pixabay.com. Good luck!