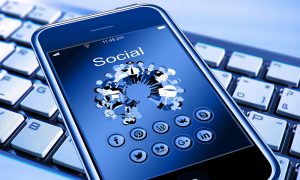 Interesting or inspiring articles (perhaps a bit of both)…We hope these posts stir your thinking about marketing, communication and graphic design; for organizational communication focused on purpose; as well as conscious capitalism and the conscious marketing movement.
Brand
The PR crisis that Facebook is experiencing has far-reaching consequences for PR, communication and marketing practitioners. Besides the data and privacy issues, there are implications related to how we communicate with our stakeholders and how we market to clients. This article has some great advice on what to do to avoid a PR crisis in the first place.
Brand
We often speak to clients about truth and authenticity in corporate communication in order to build an effective brand. As this article describes, your plan should stem from knowing "what the brand should represent or symbolize." Sounds like a focus on corporate purpose is in order. Elon Musk's company is featured as a case study. 

Content marketing
Making the most of your content marketing is more important than ever as millions of blog posts are published every day. This article has some great tips on how to stay focused on quality content, versus quantity. There's an emphasis on how to increase the effectiveness of the content you've already created for your programs.
Content marketing
The use of video has been increasingly on the rise in today's marketing mix. Here's a great article outlining the benefits of using video in your marketing programs, including tips on how it can benefit other areas of your programs.
Content marketing
Are you guilty of making these content marketing mistakes? Here's a great article outlining the most prominent mistakes on the Internet today, from sharing low-quality content to mistaking valuable curation for aggregation. Some great advice here for communicators trying to shuffle through the noise.
Thank you to our fellow communication professionals for sharing some of these articles. We liked this image of the icons of the most popular social media platforms to illustrate the idea of the power of social. The photo is from Geralt on Pixabay.com. Good luck!