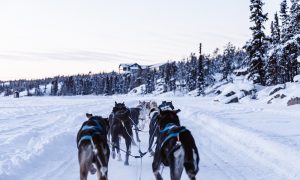 Interesting or inspiring articles (perhaps a bit of both)…We hope these posts stir your thinking about marketing, communication and graphic design; for organizational communication focused on purpose; as well as conscious capitalism and the conscious marketing movement.
Communication
When was the last time you took a step back and analyzed your communication or marketing programs? You've probably thought about doing a communication audit, but avoided the idea because you thought it would be too expensive and time consuming. This article has some great tips on how to conduct a communication audit using existing internal resources. I'm planning on using James' tip about the index cards in an upcoming workshop. What a great idea!
Content marketing
Here's an article that covers some trends happening now in 2018 in the marketing industry. Its emphasis on developing a strategy that aligns with the business objectives is, obviously, good advice. I particularly like the closing comment: "The most riveting headline is only as good as the revenue it generates." It's a quick read…

Content marketing
Working in the B2B space can require specialized skills for your marketing and communication specialists. In our experience, the business development programs also require a specialized skill set. Here's a great article on how B2B companies are doing inbound marketing and content marketing with successful results.
Future of Work
This article falls a little outside the idea of "future of work", but we were compelled to include it in this post because of its valuable content. If you work in communications, marketing or PR, here's a list of resources that will help you keep track of industry developments. We subscribe to a few and can attest they are worth your time and attention. Tip: #ContentChat. Good luck!
Brand
Here's some recent research and findings on a study conducted with social purpose organizations in mind. The report details the competencies and strategies for building an effective communications approach in today's world. Not only are there some good tips here in the report, there are some statistics behind the ideas and results.
Thank you to our fellow communication professionals for sharing some of these articles. We liked this image of a dog sled team to illustrate the idea of effective, cohesive teams. The photo is from Priscilla Du Preez on Unsplash. Good luck!