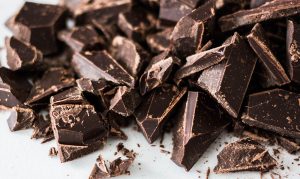 Interesting or inspiring articles (perhaps a bit of both)…We hope these posts stir your thinking about marketing, communication and graphic design; for organizational communication focused on purpose; as well as conscious capitalism and the conscious marketing movement.
Happy New Year! It's been a busy few weeks, but we're back with a list of great articles and resources and are looking forward to a new year full of inspiration and learning…
Graphic Design
The science of colour is fascinating! The theories behind the use of colour for brands is also intriguing and always evolving, so we couldn't pass on this great article from Quartz about the Pantone colour system. As an aside, if you're not familiar with Quartz news, take a look around their news site, we highly recommend it for off-beat, yet in-depth articles on a variety of interesting topics.
Brand
Here are some tips that will help speed up the process of selecting images for your brand's marketing and communication programs. With so much choice and genres available now, these five tips will help you get and stay focused on your brand's objectives and choose images that complement your content.

Social Enterprise
There is a significant movement in the business world to become focused on purpose, or as some describe, "purpose before profit". One of the leaders in this area is Carolyn Tate. Here's an article from Carolyn which she published on Linkedin on how companies can prepare for the journey of shifting their thinking from being profit-driven to being purpose-driven.
Employee Engagement
Analogies are always a great way, IOP, to get a point across and reinforce an idea so it resonates and is remembered. Here's a great article on how corporate culture, business purpose and employee engagement make for a delicious recipe. It's a quick read that we think you'll enjoy.
Thank you to our fellow communication professionals for sharing some of these articles. We liked this image of chocolate to go along with the positive messages in the article from Forbes on purpose-built business. Photo by Charisse Kenion on Unsplash. Good luck!