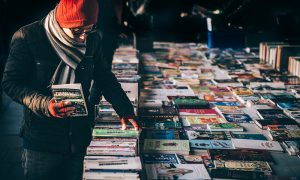 Interesting or inspiring articles (perhaps a bit of both)…We hope these posts stir your thinking about marketing, communication and graphic design; for organizational communication focused on purpose; as well as conscious capitalism and the conscious marketing movement.
Content Marketing
If your organization is focused on purpose, as many are these days, this article does a great job of describing how the purpose has to be more than a set of values printed on a wall. Purpose must be a "marriage of purpose, values and habits."
Social Media
If you're looking for help with your social media marketing, here's an article with links to regular podcasts specializing in social media management.

Creativity
Here's an interesting article on creativity and how information overload may be causing us to be less creative. There are also some recommendations for books on the subject, so make sure to read down to the bottom of the article.
Creativity
And now for something entertaining…and for the fans of reading. Here's a wonderful infographic that takes readers on a discovery of the globe through books (a great way to broaden one's thinking). "You can visit a new country in person, or you can travel there in a book."
Thank you to our fellow communication professionals for sharing some of these articles. We liked this image to illustrate a love for reading. The photo is from one of our favourite stock photo sites: photo by Clem Onojeghuo on Unsplash. Good luck!