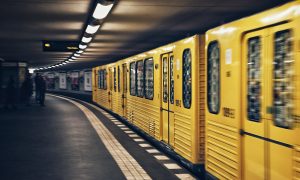 Interesting or inspiring articles (perhaps a bit of both)…We hope these posts stir your thinking about marketing, communication and graphic design; for organizational communication focused on purpose; as well as conscious capitalism and the conscious marketing movement.
Social Media
When you're working with social media, and we have no doubt you're managing several accounts at once, you probably wonder what the optimal length is for content like tweets, blog articles and Facebook posts. Here's a cute infographic that provides some guidelines.
Content Marketing
You've probably heard about the buyer's journey – and maybe you've analyzed that journey for your own business. Have you also determined which content marketing format works best at each step of that journey? Here's a great article that will help map out that program.

If you're still wondering if the investment in content marketing is worth it, here's a great article with advice and tips from some of the best in the industry. You'll likely recognize names like Joe Pulizzi and Sujan Patel.
Brand
I've been reading Trust Me, PR is Dead by Robert Phillips (I recommend you read it). The book attempts to answer what role does trust, truth and transparency play in modern capitalism and politics. In it, Robert recommends the following TED Talk on trust. We think you'll enjoy it.
Thank you to my fellow communication professionals for sharing some of these articles. We liked this image to illustrate the buyer and seller's journey. Photo by Soroush Karimi from one of our favourite stock photo sites: Unsplash. Good luck!