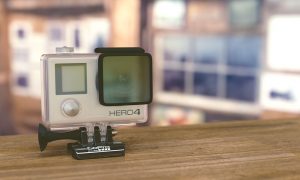 Interesting or inspiring articles (perhaps a bit of both) … We hope they stir your thinking about marketing, communication and graphic design for positive change as well as conscious capitalism and the socially conscious movement.
Communication
Mark Zuckerberg gave the commencement speech at Harvard recently. He used the 'rule of three' in his presentation. A format Steve Jobs also used. Here's a great article on how to bring clarity and focus to your next presentation.
Marketing
Here's a great infographic on the rising popularity of video as a marketing tactic and the results some industries are seeing. For instance, these statistics show that when a video is included in an email marketing program, the click-through rate increases by 200-300%. Now you have our attention!
Conscious Capitalism
The organization Whole Foods has been heralded as being one of the first to develop and embrace the conscious capitalism business model. So, when this article from The Guardian crossed our news feed, we had to read it. It presents a different perspective on Whole Foods and the conscious capitalism movement. What do you think of the article?
We liked this image of the GoPro which complements the article on the popularity of video in marketing these days. The image is from one of our favourite stock photo sites: pixabay.com. Good luck!