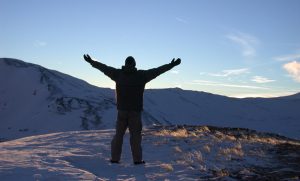 Interesting or inspiring articles (perhaps a bit of both) …
Each week, we share links to a few interesting or inspiring articles we've come across during the previous week. They're meant to stir your thinking about marketing, communication and graphic design for positive change as well as conscious capitalism and the socially conscious movement.
A Status Update
A short status update to begin my post… WOW! I've been busy with a full-time contract these past four months. It's been incredibly interesting to be immersed in a new organizational culture, bringing my expertise to a subject matter that, to be honest, was pretty foreign to me. This project has consumed much of my time and energy; however, on the positive side, I've been keeping up-to-date on communications news and events on various digital platforms.
I've also just finished another great book which I recommend anyone working in business read. The book fits within a broader topic I've been focused on a lot lately: marketing and communication for purpose-driven organizations.
The book is Start With Why by Simon Sinek.
You've probably seen Simon's TED Talk; it's been viewed millions of times. The book expands on that talk, presenting case studies and examples (good and bad) of U.S. companies; some of which have stayed true to their purpose and the "why" of their business.
Here are a few memorable passages from the book:
WHY?

: "Very few people or companies can clearly articulate WHY they do what they do. When I say why, I don't mean make money, that's a result. By why I mean what is your purpose, cause or belief? Why does your company exist? Why do you get out of bed every morning? And why should anyone care?"
"Any company faced with the challenge of how to differentiate themselves in their market is basically a commodity, regardless of what they do or how they do it."
"Just producing high-quality products and marketing them does not guarantee success. Authenticity cannot be achieved without clarity of why. And authenticity matters."
"It is a false assumption that differentiation happens in HOW and WHAT you do."
"What if the next time someone asks, 'Who's your competition?' we replied, 'No idea.'"
We liked this image of someone standing atop a snowy mountain with arms stretched; an appropriate metaphor, we think, for communicating message and purpose. It's from one of our favourite stock photo sites: istockphoto.com. Good luck!