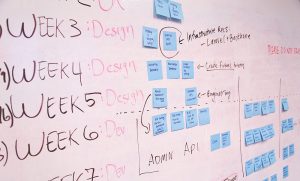 Interesting or inspiring articles (perhaps a bit of both) …
Each week, we share links to a few interesting or inspiring articles we've come across during the previous week. They're meant to stir your thinking about marketing, communication and graphic design for positive change as well as conscious capitalism and the socially conscious movement.
Writing
If you don't follow Glenn Leibowitz or listen to his podcast, you should. He blogs and broadcasts about writing and communications. Here's another great article from Glenn on how to improve your writing with editing. The article has some great tips and advice. It's also a quick read.
Employee engagement
A relatively small number of organizations have been able to capitalize on the digital transformation that is happening. Leadership and executive support are often cited as being important for success. This article has some good advice on what factors leadership should focus on for any change program.
Future of work
We love this quote from Roger D'Aprix about the communicator's role in any change communication program: "… mission is to deliver meaning in the face of confusion." He goes on to describe how meaning is vitally important in the digital world and how communicator's may look at their role a different way.
Content marketing
Trying to make a case for content marketing in your organization? Not sure if inbound marketing is the way to go? Here's some great statistics on content marketing particularly for business-to-business organizations.
Mind mapping on a whiteboard is a great way to bring clarity to a complex problem. We liked this image that illustrated that form of problem solving. It is from Pixabay.com