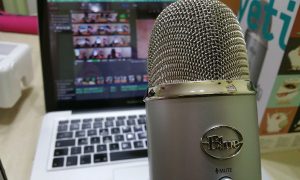 Interesting or inspiring articles (perhaps a bit of both) …
Each week, we share links to a few interesting or inspiring articles we've come across during the previous week. They're meant to stir your thinking about marketing, communication and graphic design for positive change as well as conscious capitalism and the socially conscious movement.
Writing
If you don't follow Glenn Leibowitz or listen to his podcast, you should. He blogs and broadcasts about writing and communications. Here's a great article from Glenn on books to read to improve your writing.
Social enterprise
Building a business which is a force for good is the basic premise of any social enterprise. Here's an article that addresses six (albeit broad) questions that should be answered within any social enterprise business plan.
Social media
As marketers, we're always trying to answer the big mysterious questions, like "Is content marketing worth the effort and how best to do it." Or, "Are our social media efforts converting leads to sales?". A few broad marketing topics are covered here in this article that reports some interesting marketing statistics too.
Marketing communication
Some top marketers and influencers share their opinions and advice in this article. You'll recognize names like, Michael Brenner, Joe Pulizzi and Neil Patel.
There are many great podcasts available nowadays, depending on your interests. We listen to a number of business, communication and marketing podcasts. This image which made us think of the art of podcasting. It is from Pixabay.com