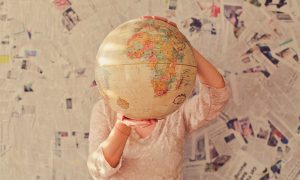 Interesting or inspiring articles (perhaps a bit of both) …
Each week, we share links to a few interesting or inspiring articles we've come across during the previous week. They're meant to stir your thinking about marketing, communication and graphic design for positive change as well as conscious capitalism and the socially conscious movement.
Content marketing
We know that successful content is closely tied to creative design and we are always interested in what others are talking about when it comes to both these topics. This article caught our attention for its simplistic explanation of how writers can improve their work by following a few basic design principles.
Writing
We can all use a little inspiration now and again when it comes to writing, storytelling and creating content for marketing purposes. This article shares some insight into a few great websites that provide that daily dose of inspiration.
Social enterprise
The foundation of B Corps is for "business to be a force for good" and the movement is global – and growing. Here's a short synopsis on B Corps including a few statistics on the model.
Graphic design
The lines between content and design are more blurred than before social media. In the old days, policing the corporate identity often landed with the graphic design team, nowadays communications and marketing staff are responsible for visual components of a business or product as well. Here's a great article that explains how to create a visual strategy for your business and why it's important to do so.
Business as a force for good is global and growing. We liked this image from Unsplash.com which reminds us to keep a global perspective.