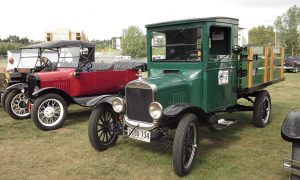 Interesting or inspiring articles (perhaps a bit of both) …
Each week, we share links to a few interesting or inspiring articles we've come across during the previous week. They're meant to stir your thinking about marketing, communication and graphic design for positive change as well as conscious capitalism and the socially conscious movement.
Communication
From the International Association of Business Communicators (IABC) is a synopsis of a presentation which was made at this year's international conference. It's about the digital transformation taking place in our organization's. While some information is not new, there's a great list of "14 questions for the new digital workplace" which cover both internal and external communications.
Social enterprise
One of the challenges it seems with social enterprise business models is scaling up for maximum impact. Here's a great article that features a number of inspiring examples of sustainable business initiatives that are proving that business can profit from socially conscious projects.
Marketing
We liked the words of wisdom from some of the most famous marketers of all time covered in this article. Some famous names are on the list, like Marshall McLuhan, John Deere and Walt Disney. The Kardashians. Really…?
Social media
If your social media strategy is not meeting expectations, here's a great article that covers some of the basic factors any social media strategy should address. The bottom line: Follow a process that leads to individual solutions.
Ford's Model T was indeed very basic and forever changed our modern world. Perhaps an effective social media strategy should also be basic? Food for thought. The image is from Pixabay.com