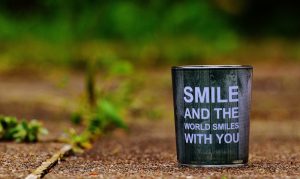 Interesting or inspiring articles (perhaps a bit of both) …
Each week, we share links to a few interesting or inspiring articles we've come across during the previous week. They're meant to stir your thinking about marketing, communication and graphic design for positive change as well as conscious capitalism and the socially conscious movement.
Conscious marketing
We've started a Meetup group in Ottawa… Communication for Positive Social Impact and at our first meeting we discussed useful books and resources which have shaped our thinking about communication of the social enterprise. Here's a link to our resource list.
Inbound marketing
"84% of B2B sales start with a referral, not a salesperson." This headline caught our attention… and proves that, more and more, social media is changing the B2B marketing and sales landscape. We agree with the advice that sales and marketing departments should do a better job of collaborating. There are some good tips here and it's a quick read.
Content marketing
Content marketing is a significant investment of time and resources, so finding the right writer is important. Here is a great article outlining different writing personas. Have you determined for your organization which persona is best?
Social media
And, finally, an article just for fun and a chuckle…
We liked the advice this image gives… "Smile and the world smiles with you." The image is from Pixabay.com