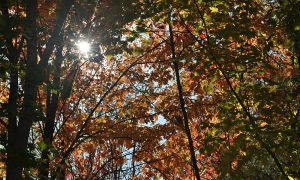 Interesting or inspiring articles (perhaps a bit of both) …
Each week, we share links to a few interesting or inspiring articles we've come across during the previous week. They're meant to stir your thinking about marketing, communication and graphic design for positive change as well as conscious capitalism and the socially conscious movement.
Social media
It's probable that we've all read plenty of articles on how to manage social media programs. This article takes a different view. It gives advice on what to do in different, and sometimes difficult, social media situations.
Content marketing
To all the writers in our crowd… If you've been procrastinating about writing that book about your experiences, here are four good reasons why you should start. We're taking this advice as food for thought for "nous aussi."
Graphic design
If you work with printed or digital content and are confused by the terminology your designers use, this article explains some of the lingo. Wondering what the difference is between kerning and tracking? This article has the answer…
Socially responsible business
We're reading a lot lately about the death of CSR programs. Perhaps "rebuilding" is a better description of the evolution which is happening. Here's a great article on what Unilever did to its CSR programs. We particularly like the idea of "… embedding sustainability in every corner of the business."
There's considerable talk about sustainability these days and when the colours of Fall arrive, we often marvel in its beauty. This photo was taken a few weeks ago at the height of the changing of the colour of the leaves. It's from our personal archive.