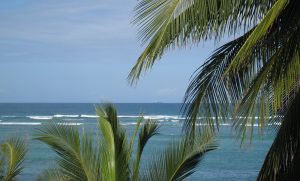 Interesting or inspiring articles (perhaps a bit of both) …
Each week, we share links to a few interesting or inspiring articles we've come across during the previous week. They're meant to stir your thinking about marketing, communication and graphic design for positive change as well as conscious capitalism and the socially conscious movement.
Social enterprise
It's time again to share one of the inspiring TED Talks we've come across. And this talk should not disappoint! It's about re-engineering a sustainable business with the promise to, "Take nothing. Do no harm." We think you'll enjoy it.
Social responsibility
There is growing evidence that the general public is starting to question the purpose of corporate social responsibility programs. Here's a great article that talks about some of the current trends and gives some tips on how to re-think CSR initiatives.
Content marketing
We love it when we come across thoughtful articles that present ideas in the simplest form – and speak the truth about marketing and communications. This article does just that about content marketing. It reinforces the ideas that a content marketing program should not focus on SEO, likes or shares. We think you'll enjoy reading it!
Marketing communication
Do you have a communication plan in place? Yes. Great! Maybe you have an editorial calendar for your content marketing too. One of the next big considerations is refining how you present your communication. Here's a great article with helpful tips on how to structure content.
Sustainable business – like the one featured in the TED Talk we shared the link for – may be the answer to some of our world's problems and an avenue for protecting the beautiful places on the globe; like this beach on Kenya's coast. This image of Diani Beach, Kenya was taken in 2011 and is from our personal archive.