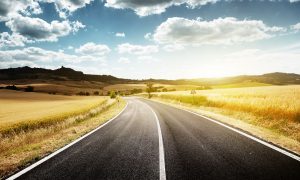 Interesting or inspiring articles (perhaps a bit of both) …
Each week, we share links to a few interesting or inspiring articles we've come across during the previous week. They're meant to stir your thinking about marketing, communication and graphic design for positive change as well as conscious capitalism and the socially conscious movement.
Conscious capitalism
If you follow the subject areas of conscious capitalism and social entrepreneurs, you've likely heard of TOMS shoes. TOMS is a hugely successful company which operates using a one-for-one operating model (for each pair of shoes the company sells, a pair is given to someone in a third-world country). Now, the founder, Blake Mycoskie, has started a new venture.
Content marketing
Here's a fun infographic on writing, specifically covering the art of copywriting. But, many of the bits of information can easily apply to content marketing too. We loved the productivity tips at the bottom of the graphic, such as: "Start in the middle." and "Write anything, edit later." Fun.
Socially conscious
Recent studies are showing that high numbers of millennials want to work for organizations which are socially conscious. This article explains how to build a social good company from the ground up. It's a quick read.
Social development
It's no secret that not-for-profits are often scrutinized on how they spend the money which is raised for their cause. Here's an article by Dan Pallotta which presents some different ideas for funding not-for-profits. He supports a change in thinking where charitable giving is significantly increased by the general population – from around 2% of GDP to 3%. And, he has some suggestions on how to achieve those goals.
We liked this image of a highway leading to a beautiful horizon which made us think of the journey we take in building new ventures. The photo is from 123rf.com