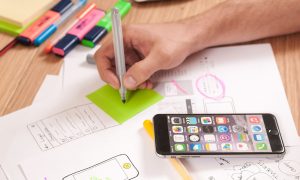 Interesting or inspiring articles (perhaps a bit of both) …
Each week, we share links to a few interesting or inspiring articles we've come across during the previous week. They're meant to stir your thinking about marketing, communication and graphic design for positive change as well as conscious capitalism and the socially conscious movement.
Social media
At one time, it was difficult to target why some content went viral while other content did not. Recent research shows that viral content is popular because of the emotions it evokes. And, as this article talks about: "… it is not a matter of luck, as was previously thought, but rather is a matter of creating a powerful emotional experience."
Employee engagement
Changes in the workplace are starting to show that it isn't only millennials who wish to work for organizations with a higher purpose. This desire is spreading into other age groups within the workforce as well. And, as this article describes: "the timing is right for value-driven business, who actually care."
Content marketing
If you've wondered whether or not your approach to content marketing is the right one, here's some great advice on how a B2B approach to content marketing can (or should) be different than a B2C strategy. This message resonated with us: "B2B content should inform and educate, while B2C content should inspire." It's a bit of a long read, but worthwhile (and don't miss checking out the summary of various social media networks towards the end).
Graphic design
While our attention spans are getting shorter and shorter, organizations of all kinds are figuring out how best to get their messages out and communicate in the best possible way. Formats like
infographics and short video are increasingly popular. And, as the Financial Times has discovered, data visualization is also showing some positive engagement and an improved user experience.
To be successful in marketing today, we all must be designing clear and focused communication that results in a great user experience as portrayed in this image we liked from Pixabay.com