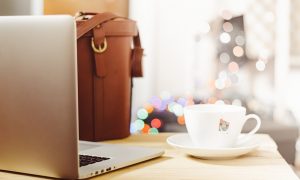 Interesting or inspiring articles (perhaps a bit of both) …
Each week, we share links to a few interesting or inspiring articles we've come across during the previous week. They're meant to stir your thinking about marketing, communication and graphic design for positive change as well as conscious capitalism and the socially conscious movement.
Social media
Have you been following the news about the changes Facebook is making to its Trending Topics news feed? Trending Topics will now be based on what Facebook's 1.6 billion users are talking about and sharing and not what traditional news outlets are publishing as news. Should we be paying more attention to brand ambassadors who can promote our cause and purpose? What do these changes mean for your organization?
Communication
No one likes errors to slip through. Often the job of polishing copy is left to the communications, public relations or marketing staff. If proofreading is part of your job, here's some great advice on how to do a good job of proofreading. Reading copy backwards is also another good way to pick up errors. The article is a quick read!
Content marketing
Most organizations today have become publishers of their own intellectual capital. Like anything else, having a plan in place for a content marketing initiative is essential for success. Here's a great article that outlines the factors to consider in your content marketing strategy. We particularly liked this piece of advice: "To blindly create content that further crowds an already noisy online marketplace is irresponsible. We have to be more strategic if we want to produce better content. Even if that ultimately means producing less of it."
Employee engagement
Most organizations have mission statements that make particular promises to their customers. Some companies are beginning to introduce culture manifesto's that make promises about how they will organize and conduct themselves internally, which, of course, affects how they run their business or organization. Here's an inspiring read, which may get you started on drafting your own culture manifesto.
We thought this image from Unsplash.com was a nice choice because we often enjoy a hot cup of tea while working, and particularly when we're proofreading copy.