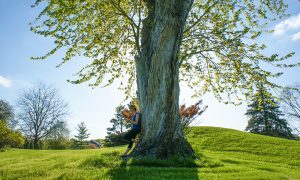 Interesting or inspiring articles (perhaps a bit of both) …
Each week, we share links to a few interesting or inspiring articles we've come across during the previous week. They're meant to stir your thinking about marketing, communication and graphic design for positive change as well as conscious capitalism and the socially conscious movement.
Communication
If you're hiring employees, how do you pick a final candidate from two great, qualified applicants? Some advice suggests that you should choose the person who can write well. There seems to be an increased importance on this skill set. If you haven't written a lot, want to get started, or want to write more, this article has some great tips.
Creativity
Have you had a creative idea lately? If not, maybe it's because you're wearing the wrong hat. This article on innovation and creativity delves into the idea that how creative you are may be based on your job role.
Employee engagement
Are you an introvert? Or are you an extrovert? Do you really know the difference? If you haven't read Quiet: The Power of Introverts in a World That Can't Stop Talking, we highly recommend it for understanding how people (i.e., your employees) are wired. We're big fans of the lessons in the book, so when we came across this article on Inc.com, we had to share.
Socially conscious
There have been a lot of great accomplishments in the social development space, but a nagging question for some is how to sustain and scale that change. Here's a great TED Talk on sustaining social change.
It's May and where we are, spring is in the air with summer just around the corner. We liked this image by Kristy Kravchenko from Unsplash.com because it spoke "Spring" to us.