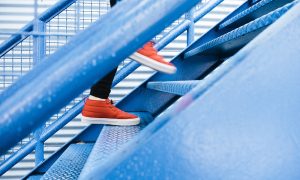 Interesting or inspiring articles (perhaps a bit of both) …
Each week, we share links to a few interesting or inspiring articles we've come across during the previous week. They're meant to stir your thinking about marketing, communication and graphic design for positive change as well as conscious capitalism and the socially conscious movement.
Brand
Are you working hard to build your corporate brand, but feel that it's not quite there? Here's an interesting perspective on taking your organization's brand to the next level. We love the succinct nature of this message: "Get real, get intentional and get clear."
Graphic design
We love articles that delve into everyday, ordinary topics and here's a great example from the graphic design world. You've probably not thought much about traffic signs or pilot checklist's, but this will likely get you thinking more about your own communication materials.
Social media
"Social media has become the norm." Yes, social media is part of the fabric of our society and we ignore it at our own peril. Here's a quick read on how to get the most out of your social media efforts (even if it's never going to be your main communication focus).
Employee engagement
We hear a lot about employee engagement these days and the idea that your employees can be your best brand ambassadors. This article from Fast Company covers that and more, including the idea that employees are your best recruiters. It's worth a read.
We liked this image by Lindsay Henwood from Unsplash.com of someone wearing bright shoes climbing a set of vibrant blue metal stairs. It's an inspiring image as we work to take our brands to the next level.