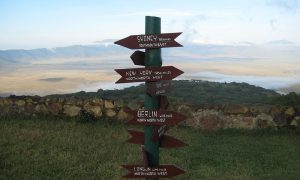 Interesting or inspiring articles (perhaps a bit of both) …
Each week, we share links to a few interesting or inspiring articles we've come across during the previous week. They're meant to stir your thinking about marketing, communication and graphic design for positive change as well as conscious capitalism and the socially conscious movement.
Social media
Here's one of the best articles I've seen that describes the competencies a social media manager needs. Managing the digital landscape for any organization means being, as Jeff Bullas puts it, "technical, analytical, creative with a bit of project management thrown in."
Creativity
On a lighter note… a top-10 list of quotations about creativity. We particularly enjoyed reading the quote from Dr. Seuss again. Enjoy!
Content marketing
Content marketing is all the rage these days, but by many accounts, organizations struggle with developing a strategic plan for their content marketing. It's sort of the elephant in the room – organizations know they should have a plan, but no one wants to deal with it. This article has some great advice on where to start with a content marketing strategy. We particularly liked the short tactical tips are are included towards the end.
The media landscape is changing quickly, including the jobs of journalists. Here's a great article written by a journalist on what PR folks can do to get their stories published and help the journalists do their best work. If you're working in a small organization or are in a position which wears many hats – marketing, communications, PR – this article has some great tips which can be easily implemented.
Knowing which route to take is an important aspect of any marketing strategy. We liked this image of a signpost to illustrate that idea. The photo is from our personal archive and was taken at Ngorongoro Crater, Tanzania in 2012.