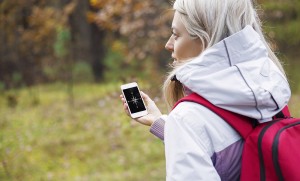 Interesting or inspiring articles (perhaps a bit of both) …
Each week, we share links to a few interesting or inspiring articles we've come across during the previous week. They're meant to stir your thinking about marketing, communication and graphic design for positive change as well as conscious capitalism and the socially conscious movement.
From a fellow communicator, Judy Gombita, here's an article about the evolving role of the Chief Communication Officer. I was drawn to the idea that the CCO's role is to "help build engaged enterprises worthy of the trust of their stakeholders, and develop corporate character based around a clear sense of values." The article has a number of interesting points and suggests that "talking less and acting more" is probably a good place to start.
This news just out… Have you heard about the latest changes the Associated Press (AP) has made to its style guide? Just when we all got used to treating "the internet" and "the web" like proper nouns, AP has voted that internet and web will be presented in all lower case letters.
The concept of white space is something a graphic designer learns from day one, so when I saw the title of Joe Pulizzi's latest podcast for Content Marketing Institute (Episode 129), I was intrigued. Joe presents the idea that, like good graphic design, content marketing also has to be given white space around it – so that it may be experienced, appreciated and understood by your reader. Less, may in fact, equal more. I encourage you to listen to this episode.
As communication professionals, our role includes being good at navigating corporate evolution, challenges and strategies to come up with good solutions to communication problems and opportunities. This image is from a favourite stock photo website of ours: istockphoto.com