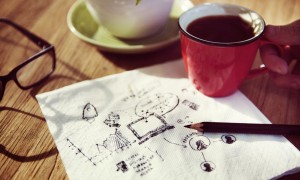 Interesting or inspiring articles (perhaps a bit of both) …
Each week, we share links to a few interesting or inspiring articles we've come across during the previous week. They're meant to stir your thinking about marketing, communication and graphic design for positive change as well as conscious capitalism and the socially conscious movement.
Marketing using social media continues to be a going concern for many companies. Measuring ROI of social media is often the greatest challenge. Here's a great article from IABC that outlines 10 key features every social media plan should have.
Are you a creative person? Do you work with "creatives"? If you do, have you ever wondered how your co-workers brain is wired? Here's a quick read on the complicated fabric of creative minds.
For many, SEO is a bit of a mystery and when Google constantly changes algorithms, it doesn't make our jobs any easier. Here's a good summary of what not to do with your website so you may continue to rank well in online searches.
Don't you think napkins are the handiest medium when it comes to jotting down creative thoughts? Change your environment and add coffee to boost the creative thought process even more. This image is from 123rf.com; a favourite stock photo website of ours.