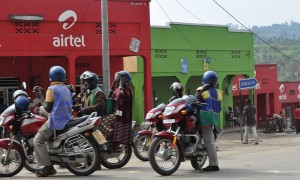 Interesting or inspiring articles (perhaps a bit of both) …
Each week, we share links to a few interesting or inspiring articles we've come across during the previous week. They're meant to stir your thinking about marketing, communication and graphic design for positive change as well as conscious capitalism and the socially conscious movement.
Here's another "best-of-the-best" list. We all want to be smarter, right?
When we come across success stories of wonderful things happening to make people's lives better in Kenya (or in Africa in general), we like to share those stories. This one is about a small, and growing, business which sells charcoal briquettes in Kibera.
If you haven't yet discovered TED.com, you really should investigate it. We came across this speaker a while ago, and realize it falls nicely into place with our latest blog post: Why Do We Love Stories So Much? In her talk, Ms. Adichie, emphasizes that no matter the subject, there is never just one narrative about a place, culture or thing, and warns of the dangers of bias when we allow ourselves to hear only a "single story."
The image is of people going about their business in downtown Kigali, Rwanda and is from our personal archive.