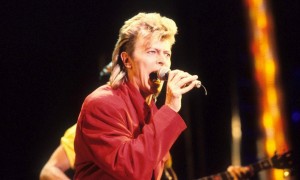 Interesting or inspiring articles (perhaps a bit of both) …
Each week, we share links to a few interesting or inspiring articles we've come across during the previous week. They're meant to stir your thinking about marketing, communication and graphic design for positive change as well as conscious capitalism and the socially conscious movement.
Here's a neat creative challenge you can follow each day for the month of February (or on your own time, I understand). It's from CreativeLive.com and it involves doing a creative exercise each day to build better creative habits. In a creative rut? I bet these short exercises are going to help.
The sad news of David Bowie's passing resonated around the world, including here at home. I grew up listening to his music and was thrilled to attend his Glass Spider tour (fantastic!). Here's an interesting story on how David Bowie went about creating his very successful personal brand. In drawing comparisons, Martin Lindstrom explains that brands must "transcend average" to be successful.
Here's a good article on the concept of social entrepreneurship–including what it is and isn't. It explains that social entrepreneurs work to fix systems that "may be stable but operate in an unjust equilibrium." There's a suggestion for further reading on this topic as well: Getting Beyond Better: How Social Entrepreneurship Works by Sally Osberg and Roger Martin. I've add this to my reading list; how about you?
Rest in peace David Bowie.