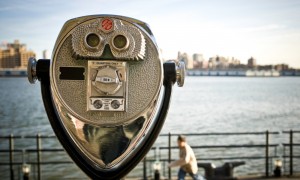 Interesting or inspiring articles (perhaps a bit of both) …
Each week, we share links to a few interesting or inspiring articles we've come across during the previous week. They're meant to stir your thinking about marketing, communication and graphic design for positive change as well as conscious capitalism and the socially conscious movement.
Have you read about the new generation titled as "Founders"? The generation encompasses anyone born after 2000 and has been described as being practical, ambitious, socially conscious and responsive to cause-related messages." Here's an article on how to consider tailoring marketing and PR messages to reach this age group.
By this time in January you've probably read a number of articles which forecast business predictions for 2016. But, have you seen this list from Forbes which covers what will not happen in 2016? The list predicts no uptake in gamification of work and that employee engagement levels will remain where they are – incredibly low. It's a good read.
Care to brush up on what's trending in the social media space, then check this article from Fast Company. If video is in your toolbox, scroll to the end to read about how "70% of companies now say video is the most effective tool in their online marketing belts."
We like this image of binoculars and how they help bring something new in our world into focus. The image is from iStockphoto.com