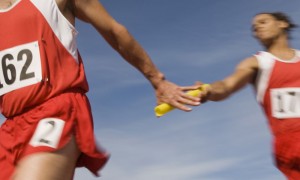 Interesting or inspiring articles (perhaps a bit of both) …
Each week, we share links to a few interesting or inspiring articles we've come across during the previous week. They're meant to stir your thinking about marketing, communication and graphic design for positive change as well as conscious capitalism and the socially conscious movement.
An ever-increasing competitive landscape and a pace of change which seems to be relentless… this is the new reality facing organizations of all stripes. Those trying to solve these business problems are proposing a transformation in thinking which must start at the top of the organization with the leadership team. Here are three articles which do a great job of explaining how to start the transformation and what that change looks like. I highly recommend you read them.
The infographic above is based on this article below.
The photo is from 123rf.com