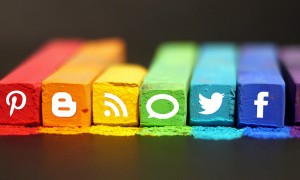 Interesting or inspiring articles (perhaps a bit of both) …
Each week, we share links to a few interesting or inspiring articles we've come across during the previous week. They're meant to stir your thinking about marketing, communication and graphic design as well as conscious capitalism and the socially conscious movement.
"Humanizing leadership," "promoting transparency" and "cultivating dialogue" are three great reasons for having a content marketing strategy that communicates directly with employees. This article does a great job of describing these benefits in the simplest of terms.
Here's a light-hearted article covering social media apps. If you're confused by the plethora of options available (or chasing the latest shiny ball, perhaps?), you'll appreciate reading this. BTW, has Twilio arrived at your workplace? Just curious…
Often considered an after-thought in many organizations, I enjoyed reading this article on 5 ways to improve corporate communication in an age where the pace of business is incredibly fast and a bad moral decision by management can lead to serious consequences. It's a quick read.
The photo is from Flickr.com and is by mkhmarketing.wordpress.com