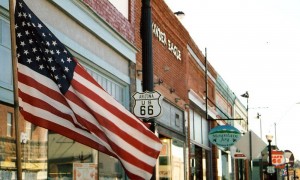 Interesting or inspiring articles (perhaps a bit of both) …
Each week, we share links to a few interesting or inspiring articles we've come across during the previous week. They're meant to stir your thinking about marketing, communication and graphic design as well as conscious capitalism and the socially conscious movement.
It's been proven over and over again that a positive corporate culture leads to improved business performance, but measuring the return on investment in culture has been hard to measure. This article has some good ideas on how to measure investments in culture.
Keeping pace with changes in social media is difficult at the best of times, never mind having to predict what may be around the next corner. Here's a quick read about what is trending in social media for 2016.
We came across this article that delves into the characteristics of various corporate cultures and categorizes the behaviours of working teams. There's the organization that works under the "theory of illusion", the "theory of confusion", etc. It's a quick and humorous read.
The photo of the Route 66 highway marker was taken in January, 2009 at a highway stop in Arizona, USA and is from our personal archive.