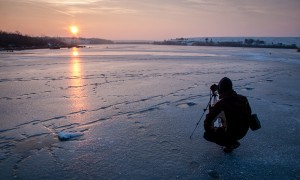 Interesting or inspiring articles (perhaps a bit of both) …
Each week, we share links to a few interesting or inspiring articles we've come across during the previous week. They're meant to stir your thinking about marketing, communication and graphic design as well as conscious capitalism and the socially conscious movement.
Here's a great summary of the conscious capitalism model for business; it's worth reading. It's a Q&A with Whole Foods founder John Mackey about the four pillars of conscious capitalism. In the interview he explains how the model can benefit all stakeholders. It's a quick read.
We like Medium.com for its interesting variety of articles and perspectives. And because we're always on the lookout for great resources, this article stood out. It includes a long list of sites where you can find great stock photography. The headline says it all, don't you think?
You've likely heard the news that Facebook founder Mark Zuckerberg and his wife are giving a big chunk of their fortune to charity. The CBC's Day 6 program covered the story in a recent episode. Listen to the podcast and you might learn some things the mainstream media didn't tell you about. Look for Episode 262. If you don't want to listen to the whole episode, scroll to min 35:05 to listen to the Facebook story.
The image is by David Marcu from Unsplash.com