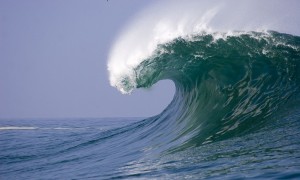 The fields of marketing and corporate communication have been transformed forever. Tried-and-true strategies don't work so well anymore. And while technology has influenced this transformation, it's not the only controlling factor. Changes in consumer attitudes and behaviours have also influenced how we get our organization's voice to be heard.
And there's more …
There's another up-and-coming movement which has begun to affect how we operate as communicators. And, it will continue to be highly disruptive to our environment.
This shift goes by different terms; the most common you may have heard is "conscious capitalism." Here's what it is and how it is defined:
Conscious Capitalism (aka Socially Conscious)
"Conscious capitalism is a way of thinking about business that is more conscious of its higher purpose, its impacts on the world and the relationships it has with its various constituencies and stakeholders. It reflects a deeper consciousness about why businesses exist and how they can create more value."
— from Conscious Capitalism: Liberating the Heroic Spirit of Business by John Mackey and Raj Sisodia
More and more, consumers and business are adopting an increased level of social consciousness. In some cases organizations are recreating themselves, while others are built from the ground up to be socially conscious from day one.
These organizations do more good than harm. They put humanity and the planet before profit. These are organizations which are focused on four guiding principles:
Higher purpose
Stakeholder integration
Conscious leadership
Conscious culture and management
— from Conscious Capitalism: Liberating the Heroic Spirit of Business by John Mackey and Raj Sisodia
Our focus is to help socially conscious organizations communicate their purpose. We are committed to helping elevate an organization's profile through clear and focused communication to make positive change for the betterment of their cause.
For more on how our Communication for Positive Change System adds value to organizations by empowering them to effectively communicate with their stakeholders, visit About the System.
We're always learning and discovering new things on this topic. Do you have any resources or success stories you'd like to share? Please comment or reach out to me; I'd love to hear your thoughts.
Good luck!