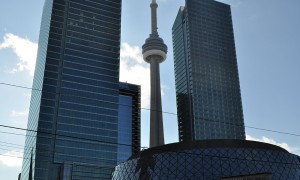 I was in Toronto, Canada recently for the Association of Fundraising Professionals 2015 Congress. Congress is an annual conference of (mostly) fundraisers who gather to learn and collaborate. As a communicator and marketer, my goal in attending was to get a sense of the challenges these not-for-profit* (social profit) organizations are facing.
Pick an Industry… Any Industry
Not-for-profit organizations are being challenged by marketing trends which are similar to those faced by for-profit companies. Pick an industry… any industry and it would seem that these marketing challenges criss-cross sectors. However, there is great opportunity to effect positive change; sometimes we just need to go back to the beginning, re-group and re-focus.
Challenges Criss-crossing Sectors
Focus on Higher Purpose
Getting crystal clear on organizational purpose was a common theme in almost every presentation I heard, whether it was a discussion on multi-channel marketing, enhancing the donor experience or content marketing.
Socially conscious organizations with a higher purpose–and which follow the conscious capitalism model–have been able to answer two important questions: What purpose does our organization serve? What problems does our organization solve? Is your organization clear on what its higher purpose is?
For not-for-profits, in a time when donor bases are shrinking and multiple organizations are working on similar causes (eradicating cancer, for instance), it is important to have a clear and focused organizational purpose.
"Great innovation comes from great purpose." —Dan Pallotta, Founder and President, Advertising for Humanity and The Charity Defense Council (Congress, 2015)

"Simplify purpose to the length of a hashtag." —Mark Hierlihy, President and Founder, Causemark (Congress, 2015)
A Strong Brand by Differentiation
In a noisy world that has become the norm, it is more and more difficult to have our organizations' message heard above all the racket. Markets are highly segmented, niche dominates and soft sell rules.
Our brands must stand out as being unique. And, our programs must resonate with our audiences–the tribe and community who act as our ambassadors. How is your organization unique? Do your mission, vision and values portray your uniqueness?
For not-for-profits, with limited staff and tight budgets, it can be difficult to innovate. Changing interests and demographics of donors make solving these problems more complex. Re-focusing and answering some key questions about mission, vision and values is a good place to start.
"Stop trying to be like everyone else." —Ron Tite, The Tite Group (Congress, 2015)
Growing and Retaining Your Audience
I heard this said more than once at Congress 2015: "Retention is the new acquisition." In other words, getting to know existing donors was a good way to improve retention and also a way to attract new donors with similar personas.
We discussed who the new donor was in Canada. Baby boomers have characteristics unique to their generation; Gen X and Gen Y have very different wants and needs when it comes to charitable giving. How well do you understand your audience, client or customer? Have you mapped out personas for each one?
For not-for-profits, it was apparent they can no longer lump donors together into one personality type or persona. Getting to know donors really well–what demographic they come from, what motivates them and what their preferences are–is key.
"Retention is the new acquisition." —Juniper Locilento, Senior Consultant, Ketchum Canada Inc. & Meaghan Stovel McKnight, Senior VP and COO, Trillium Health Partners Foundation (Congress, 2015)
Managing the Digital Revolution
While I was surprised to find that direct mail marketing was a mainstream channel for marketing of charitable donations in Canada (this could benefit from some innovation, I thought), there's no question the digital revolution has changed the charitable giving landscape. Our toolbox has definitely expanded.
The new Canadian donor is looking for convenience (via online or mobile tools) and wants others to know about their charitable giving (via social sharing). Crowdfunding has moved into the neighbourhood and is affecting this environment with its convenience and how it results in an immediate impact. How is your organization managing the challenges presented by changing technology? Does your organization tend to chase any "shiny new ball"?
"Technology is changing everything." —Farah Mohamed, Social Entrepreneur, Founder & CEO G(irls)20 (Congress, 2015)
While attention spans are continually shrinking, preferences are evolving and technology frequently changes the landscape, solving these challenges and bringing clarity and focus to your organization's communication programs is vital for success.
"It's not only a recipe for success; it's simply the right thing to do."
*Keynote speaker Farah Mohamed, Social Entrepreneur, Founder & CEO G(irls)20 urged us to change the vernacular we use from "not-for-profit" to "social profit" in recognition of the valuable and important role these organizations play in our communities. To help spread her idea, I've introduced Farah's terminology here and thank her for her inspiring presentation and insights at Congress 2015.
What do you think of these marketing challenges I heard at Congress 2015? Does your organization experience similar challenges? Please comment or reach out to me; I'd love to hear your thoughts.
Good luck!
This image of the CN Tower in downtown Toronto is from our personal archive and was taken in July, 2011.